National Park Trip
---
Introduction
This is the story of our National Park Trip in the June and July of 1999. We traveled across the US for over 7000 miles from June 27 through July 25. We kept a journal during the trip. We're putting it online as we type it in. The online version also includes a number of the photos we took.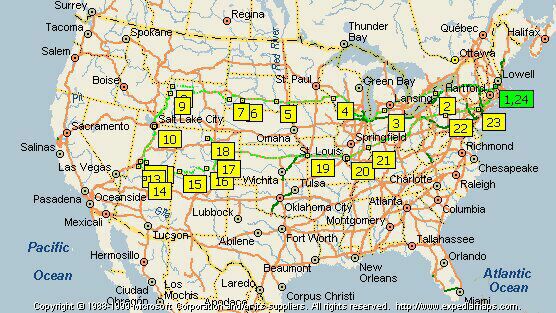 Here is the route we followed.
We hope you enjoy reading about our trip! If you'd like to ask a question or make a comment, send us an email at comments@anconafamily.com.
Trip Journal
---