9
/
Feb
2022
Back on the road
We're heading off to warmer climes! This has been our travel blog since 2015, and hasn't been updated since out trip to Scandinavia in August 2019. So I'll try to filling in a bit of the last two and a half years for Anne and me.
I retired in November 2019, and in January 2020 we bought a Safari Condo Alto F1743.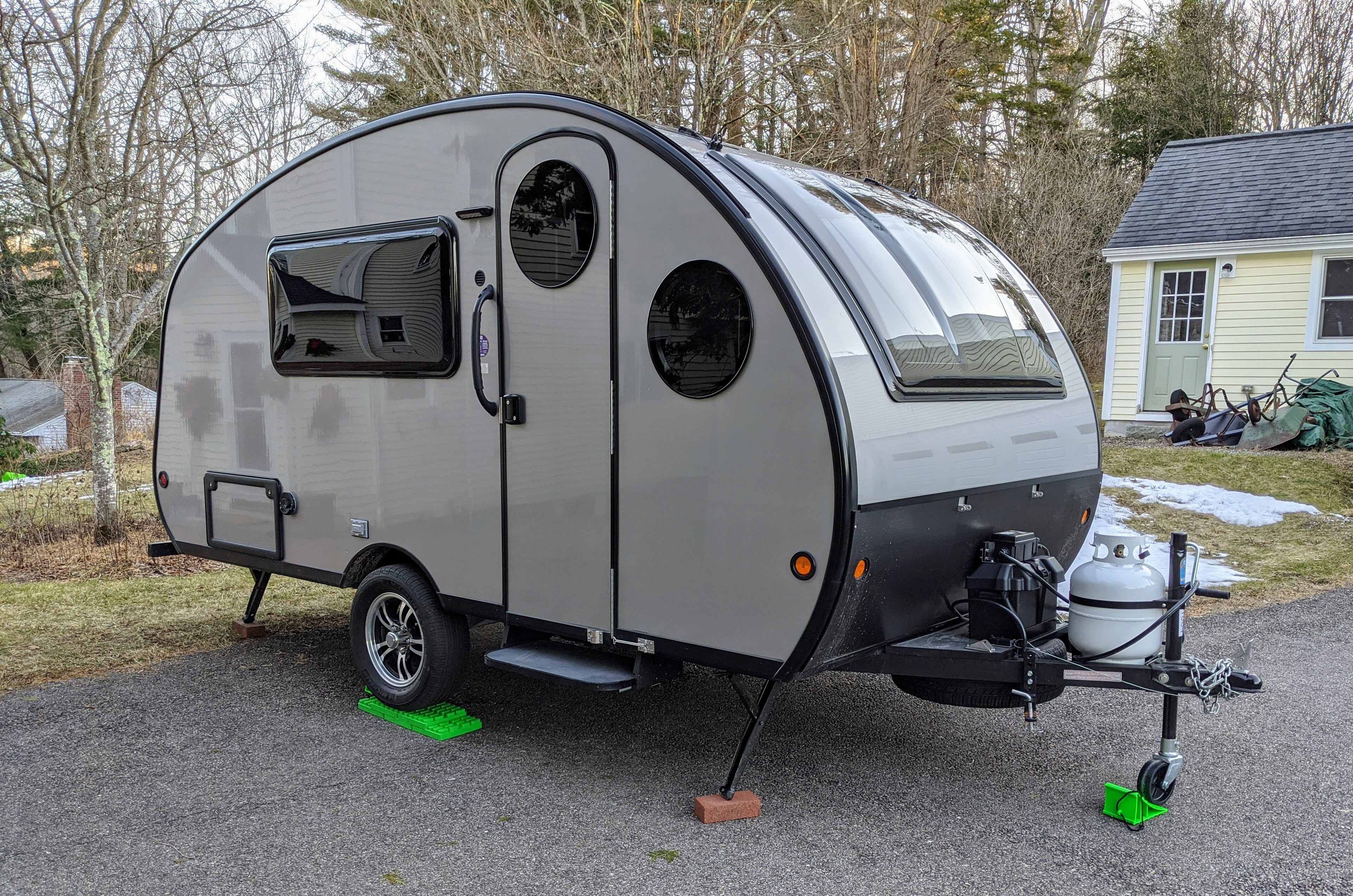 We planned to do a lot of traveling around the US and Canada. As we headed to Florida in late February, little did we know what awaited us and the world over the next two years. We had a nice three week trip along with my brother Pete and sister-in-law Kathleen.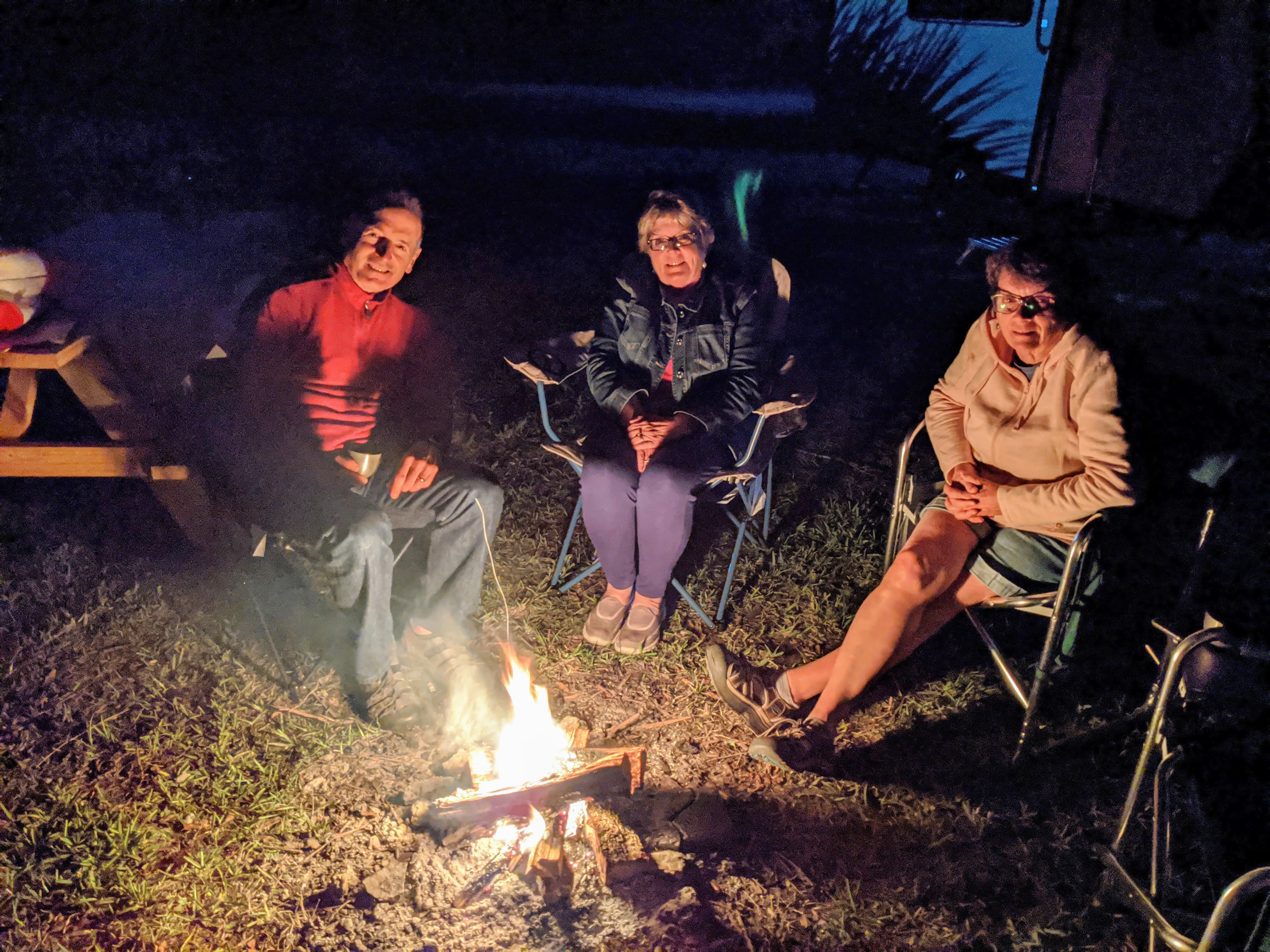 Along the way we were hearing more and more about this new respiratory illness. We arrived home in Massachusetts on March 11, just as everything was locking down. Since then, lots of things have happened, to the world, to us and to our families and friends.
Long distance camping is one of the things that didn't happen for us over that time. In 2020, we took a few short trips in Maine, and spent Columbus Day weekend at Cape Cod with Pete and Kathleen. Last year, we were preoccupied with moving from Massachusetts to Brunswick, Maine and getting settled into our new house. We did take a trip in September to New Jersey and upstate New York. We made it to the Finger Lakes and Cooperstown, including the Baseball Hall of Fame. In December, we towed the trailer back to the factory in Quebec for a checkup and to have air conditioning installed. (We didn't camp, unless you consider staying at a nice hotel in Quebec City to be camping.)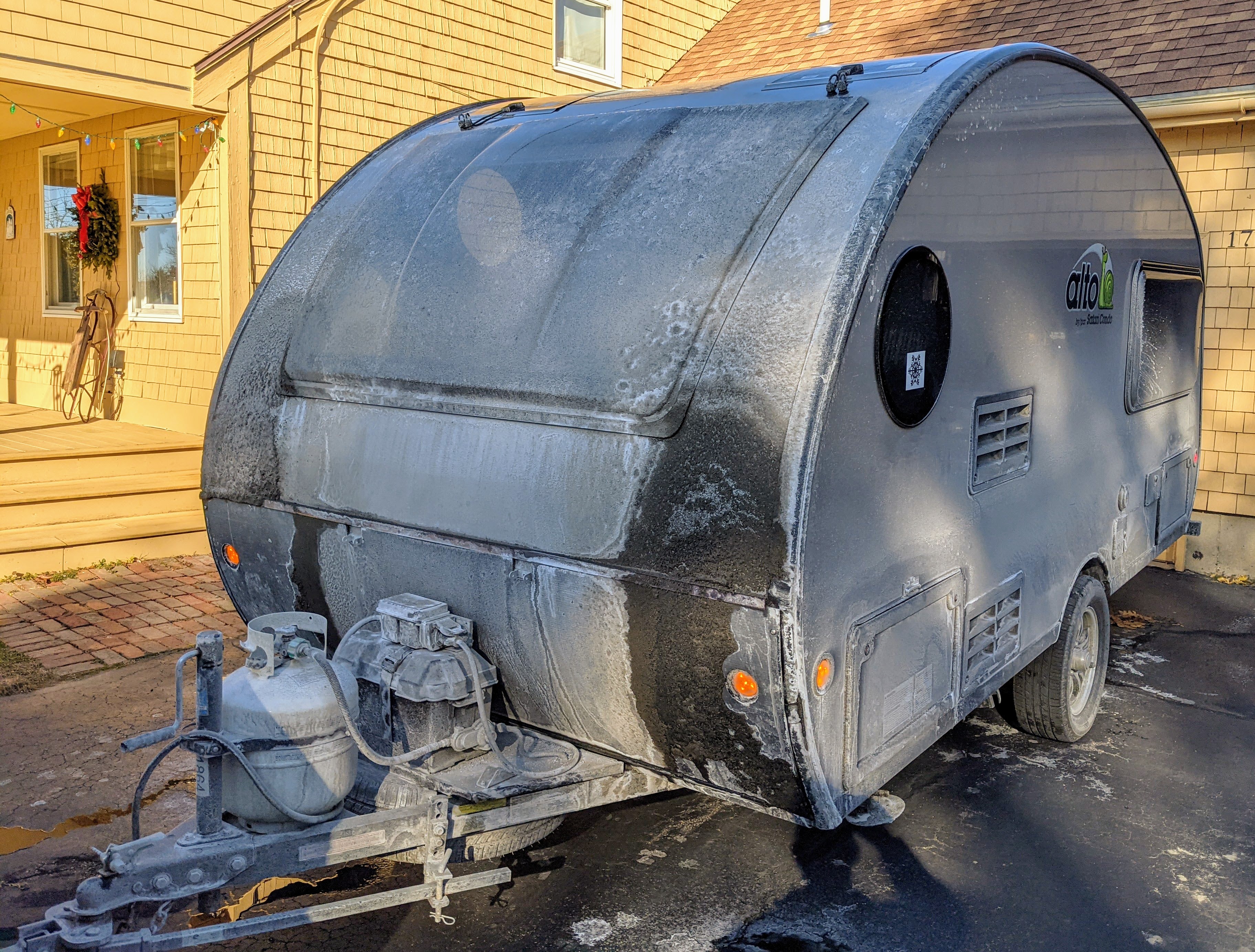 But the shadow of Covid affected our plans both years. We're fully vaccinated and boosted, the worst of Omicron seems to be over, and we're ready to hit the road.
Itinerary
We're leaving Maine just before Valentine's Day, and we want to get to warmer weather. We also don't want too many long days of driving. We'll stop in Pennsylvania at Pete and Kathleen's, then head to Virginia Beach for a night a a Harvest Host, then on to visit college classmate Marianne Bond Price in Vass, NC. Our first real camping will be three nights at Huntington Beach State Park in Murrells Inlet, SC. Then we're on to Florida. We'll work our way down the east coast with stops in St. Augustine, Vero Beach, Miami, and the eastern Everglades. Then we head for a long stay at Fort DeSoto Park in St. Petersburg, which will give us a chance to visit my aunt and cousins in the area.
We'll leave St. Pete in mid-March and head to Pensacola, then to Bayou Segnette State Park outside of New Orleans. Then on to Texas, where we'll visit the Galveston and Houston areas in late March. After that we'll head to Austin and San Antonio, then north to Dallas/Fort Worth. Our final planned stop is in Oklahoma City to visit my niece Emily and her husband Austin.
From there we'll start towards home. Our route is not yet determined, but we plan to be back sometime in mid-April. We've been in touch with various friends who live along the route and hope to see many of them. If you're near one of the places I mentioned, or it seems like our path might bring us nearby, please get in touch. Maybe we can arrange to see you! And if you want to follow along you can do that at https://anconafamily.com/travel/. (You can add that link to your feed reader, if you know what that means.) I'll also try to post links to new posts on Facebook and Twitter.